"Our business relationship with VEST USA continues to be a positive and profitable venture for us. Utilizing MDTools has provided an intuitive and powerful software solution for BRCA, one which continues to evolve, continually develop, and be supported by very experienced people. Not only is VEST knowledgeable in software development, but they understand the fluid power business, and the challenges associated with hydraulic integrated circuit design.
Using MDTools, we have been able to cut our manifold block design times by 50% versus our previous CAD solution, and we look forward to leveraging even further the 3D Cad model by integrating their CAMit technologies in our Manufacturing processes moving forward.
Thanks to VEST, the future of manifold design and Manufacturing in a 3D environment has never look brighter."
Jim Lambert C.E.T.
Systems Design Manager
Hydraulic Business Unit
Bosch Rexroth Canada Corp.
Canada


"MDTools from VEST USA is INAB's choice for manifold design and development. It allows our designers to produce prototypes, in a timely and cost effective manner, as well as fine tune manifold systems to meet the high demands our customers by embedding the most potent features needed in creating our hydraulic system solutions.
Having such powerful tool that seamlessly integrates into our 3D CAD environment, made the software easy for our designers to adopt and to become the cornerstone of our everyday product development."
Greg Lehman
Product Development Engineer
INAB Automation AB
Sweden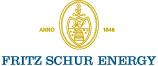 "Fritz Schur Energy has been using MDTools for design of hydraulic manifolds since 2007, and we are very satisfied with the application and VEST USA / Taunus-IT as suppliers.
In general we are saving up to 50% of the design time for the new manifolds thanks to easier overview and a huge library of standard cavities, and we have minimized the risk of design-errors thanks to the built-in design control functions in MDTools.
For us it's a huge advantage that the application is running as an add-on to our existing CAD-software, which means that the users get along with the programme very fast.
Also VEST USA and Taunus-IT in Germany are always responding very fast, both in terms of sales and support, and we have an image of a very professional organisation with a high level of knowledge about hydraulic manifold design."
Robert B. Juul
Technical Project Engineer
Fritz Schur Energy AS
Denmark


"With the HyDraw system,
I am now able to compare the drawing bill of material with the actual parts bill of material. Earlier, with autocad, I had to print the BOM from the system and compare line by line with my drawing that took 2 days at least and still prone for error. Now, it is a matter of minutes.
Drawings are much cleaner and uniform as the same standard symbols are reused all the time. The drawings when printed are much cleaner and easy to understand and read.
The item ID feature in V500 is way faster than V415- it now just takes 1-2 minutes.
The integral database allows us to add specific information for each component. This place holder for the information is very useful."
Sudhi Sirigere
Hydraulic Systems Engineer
Schramm, Inc.
USA.


We are using HyDraw V600 and MDTools 940 for our hydraulic projects since the beginning of 2013
Now, we see that how easy and fun it is to design the manifolds regardless of the complexity of the Project.
Additionally, checking the entire manifold was not so easy before using this software.
We are also very satisfied from the technical support that we had during start up and quick returns to our needs from Vest. Thank you all.
Mehmet Kocabas
Mechanical Engineer
HPA Teknoloji ltd.sti.
Turkey